Student night-time noise clampdowns 'a success'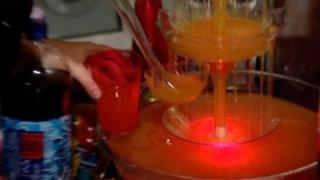 Schemes to reduce nuisance noise caused by students in two busy university cities are making good progress, according to organisers.
In Southampton, Operation Shush targeted the city's Polygon area at the start of a new term with nightly patrols by police and council officers.
Oxford's Party Patrol began in May and aimed to reduce problems among the city's student population of 32,000.
Residents in both areas welcomed the efforts being made.
Resident Lorraine Barter from the Polygon area of Southampton said: "Those that have spoken to me say there has been some improvement.
"It's about time after 20 years of suffering with student nuisance."
Hampshire Police acting Insp Ryan Bartlett said: "During Operation Shush, many people were spoken with and reminded of their responsibilities as local residents.
"As a result, recorded anti-social behaviour in the Polygon area was lower than the same period last year."
Striking the balance
Signs were also erected around the city between the end of September and beginning of November warning of £80 on-the-spot fines for people caught behaving anti-socially.
Police issued two fixed penalty notices, made two arrests and reported one person for an offence.
The Party Patrol scheme in Oxford has cost £12,000 since it began earlier this year.
The team has the power to measure noise levels, confiscate music equipment and hand out £100 fines.
Ed Chipperfield, a long-time east Oxford resident, has suffered sleepless nights from late-night revellers.
He said: "Noise nuisance is something that can make you feel quite isolated, as you feel like you're the only one who can hear it.
"You question if you're going to look stupid if you report it, as it's gone the next day and there's no record of it.
"It's not something you can break alone, you have to go through the right channels to do it.
"Luckily around here, the council and the police are quite geared up to tackling it."
Karen Dixon, from Oxford City Council's Environmental Health team, said: "People are generally polite and are willing to do whatever we ask them to do.
"There's no law that says you can't have a party. What this is about is trying to balance the needs of the residents with the needs of students."
Over the freshers period between September and October the party patrol team responded to 15 cases of noise from households and served two warning notices.
More on the issues of student noise are explored on Inside Out BBC One South on Monday, 19 November at 19:30 GMT. Watch afterwards on BBC iPlayer.