Drop in big cat reports to Devon and Cornwall Police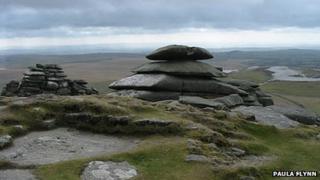 The number of big cat sightings reported to Devon and Cornwall Police has dropped from 28 in 2000 to four in 2012, latest figures show.
The figures, up until September, were revealed in a Freedom of Information request by BBC News.
Experts said they thought the reduction could be due to several factors including people thinking it was not worth reporting or that they may be ridiculed.
However, the British Big Cat Society, (BBCS) said it had seen a "substantial increase" in reports over the past six years in the south west of England.
Danny Bamping, from the society, said the sightings had also been made across the country.
He added that the reports clearly show "more people are seeing them and importantly coming forward and reporting".
Sightings from across Devon and Cornwall have been reported to the force for many years.
Stories of big cats in the UK go back to the 1960s and 70s when it was legal and fashionable to keep exotic animals as pets.
But in 1976 the government introduced the Dangerous Wild Animals Act to protect the public and animals.
While many owners gave their pets to zoos or put them down, some people are believed to have released their animals into the wild where - according to rumours - their offspring still roam.
'Ridiculed when reporting'
In the mid 1990s photos and video emerged of a large panther-like animal in Cornwall.
Dubbed 'the beast of Bodmin' there have been reported sightings on and off for 20 years.
In June 2011, a large black cat-like creature was sighted at Trewithen Gardens, near Truro, leading some to believe it could have been the 'beast of Bodmin'.
Mr Bamping said: "I believe that the reduction of reported sightings to the police is due to a variety of factors.
"People are often not believed and even ridiculed when reporting sightings or evidence of big cats, the police then either do nothing or over-react."
A spokesman from the police said each report was assessed individually and officers attended the scene if they believed it was a reliable report.
'Occasional animals found'
Prof Robbie McDonald, chair in natural environment at the University of Exeter's Environment and Sustainability Institute, said: "Most reports of big cats come to nothing and the reduction could be because people are asking themselves whether it's worth reporting to the police.
"The drop in reported sightings might not be a reflection of how many sightings are made.
"It is remarkable how many people genuinely believe they've seen a big cat out there."
Prof McDonald said he would expect more evidence of prey being killed if there were a number of big cats living in the wild.
"However, that doesn't exclude occasional animals being found," he said.
"If there were long-lived, wide ranging animals out there you would expect a great deal of evidence.
"On rare occasions the odd animal might have escaped and odd things turn up but rarely persist."
Natural England, the government's advisory body on the natural environment, said it "occasionally" received reports from members of the public of alleged big cats.
A spokeswoman said: "None of the sightings of big cats have ever been confirmed and the evidence of all the sightings we have been asked to look at has either been unsubstantiated or has been attributed to other causes.
"From time to time big cats do escape from zoos or other collections and are usually recaptured very quickly. We are confident that there is no breeding population of big cats in this country."
'Size overestimated'
Dr Nick Royle, a senior lecturer in Behavioural Ecology at Exeter University, said people could overestimate the size of animals, which could explain sightings.
He said that research conducted at the university had shown that when viewing an object that was the size and shape of a large domestic cat at a distance of 230ft (70m) from them 21% of people estimated the 'cat' to be the size of a leopard or larger.
Dr Royle said: "The research showed that people can estimate regular shapes such as rectangles of different sizes correctly at distance, but have difficulty estimating the size of cat-shaped objects.
"Since the 1960s there have been a number of reported big cat sightings in the UK.
"It is likely that the vast majority of these sightings are simply a result of the difficulties involved in judging the size of animals seen in the distance."