Stephen Farrow: Dorset Police to review text message response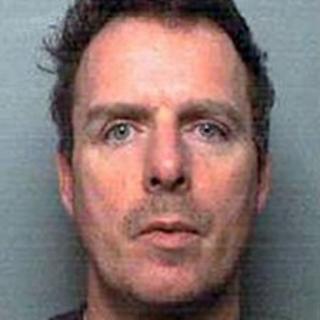 Dorset Police is to hold an internal review after the force was alerted to threatening text messages sent by a man who went on to murder two people.
Stephen Farrow stabbed to death the Rev John Suddards, 59, in Thornbury, near Bristol, and teacher Betty Yates, 77, in Bewdley, Worcestershire.
Before the murders he messaged friend Michaela Rowsell saying he was going to hurt someone and target the church.
She contacted Dorset Police, which is now looking into how it responded.
Farrow, 48, described as a homeless drifter, was jailed for the rest of his life for the murders on Friday.
Bristol Crown Court heard how he was obsessed with religion and had been diagnosed with a psychopathic personality disorder.
'Church will suffer'
The murder of Mr Suddards at his vicarage was the culmination of a two-month reign of terror in which Farrow killed Mrs Yates and threatened to kill "Christian scum".
The trial had heard that Farrow sent the message "the Church will be the first to suffer" to Ms Rowsell on New Year's Eve last year.
She told jurors she had met Farrow in spring 2011 when she was helping out the homeless at an evangelical church in Bridport, Dorset.
On 4 January this year, Mrs Yates was found dead at her cottage having been killed two days earlier.
Mr Suddards was found on 14 February after being stabbed seven times and with wounds to his shoulder, chest and abdomen.
His death has led to a call by The Bishop of Gloucester for a review into security at vicarages in the diocese.
The Right Reverend Michael Perham said: "There is something about the role of a priest that is about vulnerability, and although you take all the right precautions we're never going to create a world in which everybody is absolutely safe all the time.
"There may be some things we can do specifically about particular vicarages and rectories.
"Certainly if any of the clergy ask for some greater security because they can see what will make their life safer, we would as a diocese respond to that."