Serial mistress claims she is helping ailing marriages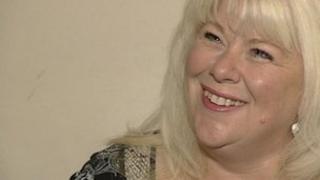 There can't be many women as brazen as Karen Marley from Richmond.
She chooses to have affairs with married men and has no qualms about it whatsoever.
Former tabloid hack, Richard Peppiatt has had many eyebrow raising assignments, but when Inside Out asked him to meet Karen, even he wasn't sure what to expect.
She told Richard she currently has three men on the go - all of them married.
Karen does not want them full-time, citing the time a former lover intended leaving his wife, so she sent him packing.
Richard challenged her behaviour as selfish.
Karen agreed but was adamant: "I am not encouraging infidelity."
Happier husbands?
She meets her illicit partners through a website specifically set up for adults wishing to have affairs.
Karen argues the husbands were already using the website and, if anything, she is doing them and their wives a favour, by sending the men home happier than they were before.
It seems there are plenty of women who disagree, as Karen has received a fair amount of hate mail.
As one correspondent put it: "If our paths cross she'll find herself picking her teeth off the ground."
Newcastle University sociologist Dr Judy Richards tells Inside Out that the internet has given women the freedom and power to take control of that aspect of their lives.
It seems society feels more threatened by women taking the lead in looking outside the marital bed than men.
Rights and wrongs
In the programme the spokesperson for the website justified the service saying: "Women are looking for the same thing as men, seeking sexual and romantic fulfilment in equal measure."
The site claims to have 710,000 users and is split 50:50 between the sexes.
However in the last two months the number of women has outnumbered the men 3:1
When it comes to arguing the rights and wrongs it's easy to focus on Karen.
She is single, but of course many of the female website users are also married.
As always your comments are welcome.
Watch Inside Out on BBC One North East and Cumbria at 19:30 GMT on Monday, 5 November, 2012.