Government defeated in EU vote after Kent MP leads rebellion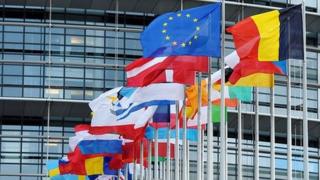 The government has suffered a defeat in the House of Commons in a vote over the European Union budget.
The rebellion was led by Rochester and Strood MP Mark Reckless, who argued that increases in the UK's contribution to the EU could not be justified at a time of austerity measures at home.
Prior to the vote, Number 10 sources admitted they thought they would lose.
In the event the vote was actually closer than predicted with the rebels winning by 307 votes to the government's 294.
'Cameron's authority weakened'
It was clear the government was worried about being defeated and the whips, who instil party discipline, worked furiously throughout the afternoon to get MPs to back the Prime Minister. One MP was called in from their sick bed and another recalled from Belfast.
It was certainly a test for the newly appointed Chief Whip Sir George Young but in the end he could not win it for the government.
Of the South East's MPs Tracey Crouch (Chatham and Aylesford) Gordon Henderson (Sittingbourne & Sheppey) Adam Holloway (Gravesham) and Henry Smith (Crawley) all backed Mark Reckless' amendment.
It wasn't as big a defeat as the government suffered over Europe last October, when 80 MPs rebelled, but it is very damaging for the Prime Minister and the government.
During the debate several MPs made reference to how rebels undermined John Major over Europe and weakened him as PM and tonight the subject which proves so divisive to the Conservatives - Europe - has reared its head again and David Cameron's authority has been weakened a little.
Mark Reckless said the rebel success showed parliament was listening to the public. He said he always thought they would win - but it was a narrow victory.