Mentally ill man 'killed himself after being moved'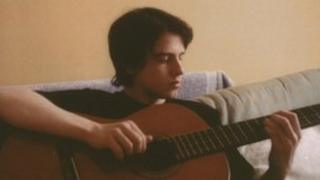 A mentally ill man killed himself after he was moved from his home town against his parents' wishes, an inquest has heard.
Conal Browning, 25, was found dead in August 2010 after going missing from a Southampton hospital he had been moved to from Oxford just weeks earlier.
He had been under the care of mental health services at the time.
The lawyer representing his family suggested he had been moved because of funding issues and a shortage of beds.
Southampton Coroner's Court heard how Mr Browning had suffered with mental illness since his early teens and was known to Oxford mental health teams.
In 2009 he had been making progress, was living in supported housing in Oxford and was talking about the possibility of starting a university degree the following year.
He had made a friend in Southampton and expressed a wish to move there.
But in 2010 his mental health deteriorated and in June he was sectioned and placed at Warneford Hospital in Oxford.
'Destabilising move'
After a few weeks he was transferred to Antelope House Adult Mental Health Unit in Southampton.
Maria Roche, representing his family, said the move had been carried out "without warning" and "without consulting his parents".
She said: "There was a care planning meeting planned for the following week to discuss his care with his parents and treating physician.
"You, instead chose to do a destabilising move out of the blue," she told Jason Davies, manager of the ward Mr Browning was in at Warneford Hospital.
Mr Davies said it was "a joint decision" taken by Mr Browning and clinical staff.
He said funding and bed pressures were only a minor part of the reason for the move.
Ms Roche said the move had been against the mental health code of practice and could have led to "a deterioration in his mental health", as he did not cope well with change.
Less than two months after the move, Mr Browning travelled to East Sussex where he hanged himself.
He was reported missing and his body was later discovered by a police officer.
The inquest continues.