Suffolk PCC: David Cocks criticised for standing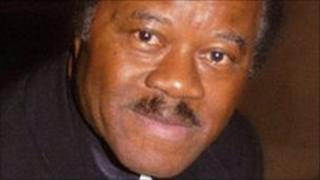 A son of a man given a fatal overdose by a German doctor, working for Take Care Now, has criticised the decision of its former chief executive to stand as a police commissioner candidate.
Dr Daniel Ubani was working for the out-of-hours medical service in 2008 when he gave David Gray, of Cambridgeshire, a fatal injection.
Stuart Gray criticised David Cocks's candidature for the post in Suffolk.
Mr Cocks said: "The important thing is learning from an incident like that."
He said he understood the family's request for him to stand down as an independent candidate and said if there was anything he could do to bring Mr Gray back to them, he "obviously would".
In July 2010 the Care Quality Commission report criticised Take Care Now for failing to investigate and learn from two previous cases of diamorphine overdoses prior to Mr Gray's death.
'Recommendations ignored'
Both were given by doctors from Germany, where the drug is not routinely used.
The firm was also warned prior to the case by one of its own doctors that it was "only a matter of time before a patient is killed".
But it did not take sufficient action, the Care Quality Commission said.
Staffing levels were also said to be potentially unsafe.
According to his LinkedIn profile, Mr Cocks was chief executive of Take Care Now between November 2005 and March 2010.
Mr Gray said: "He was responsible for the running of the organisation.
"On numerous occasions, recommendations were made to the company of which he was overall responsibility and his company chose to ignore them.
"Surely he's accountable as the chief executive as he would be if he was police commissioner.
"Otherwise he could say things that went wrong on his watch as police commissioner weren't his fault or responsibility. It makes a nonsense of being police commissioner.
"I think the public need to have insight into his background.
"Then they can make a choice if he continues to stand and whether they feel they want somebody like that to be police commissioner or not."