Sister appeals for missing Norman Race to get in touch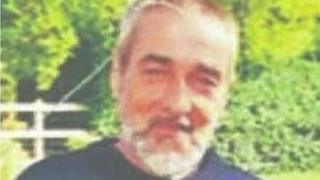 The sister of a missing man from East Sussex has urged him to call his family to say that he is safe.
Norman Race, 62, from George Street in Hastings, was last heard from on 8 August when he spoke to a friend and said he was "camping up north".
He was reported missing on 4 September and police believe he could now be somewhere in the Kent area.
His sister Lilian said: "If anyone knows where Norman is, or he hears this plea please get in touch."
She added: "Norman, I just want to know you are safe."
'Enjoys cycling'
She described her brother as an introvert but said he had never gone away for that amount of time before.
"As far as I know he has little money on him. If anyone knows where he may be they should let police know."
Mr Race is described as 5ft 7in tall, of slim build, with blue eyes, short hair and usually has a beard.
He lives alone, works in the building trade on a self-employed basis, and enjoys cycling.
His bicycle, which is also missing, usually has a small trailer attached.
Insp Paul Phelps, of Sussex Police, said he often cycled long distances and lived an independent life.