Ledbury's horse-drawn fire pump to be restored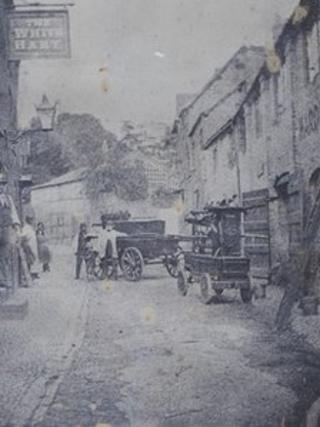 A horse-drawn manually pumped fire engine from Herefordshire is to be restored and put on display at a national museum.
The pump, which was built around 1835, is currently at Ledbury fire station.
Hereford and Worcester Fire and Rescue Service said the pump was one of only a few of its kind still in existence.
It will be restored to working condition and displayed at the FireWorld museum at Weedon, Northamptonshire.
Commander Martin Lown, from Hereford and Worcester Fire and Rescue Service, said: "The wooden manual pump has been in store at the fire station for many years and its condition has been slowly but steadily deteriorating."
The FireWorld museum is a registered charity and has been building up a collection of historic firefighting vehicles and equipment.
It is hoped the museum will open to the public in late 2013.
The pump has been donated to FireWorld by Ledbury Town Council.