EDL leader Stephen Lennon charged over false identification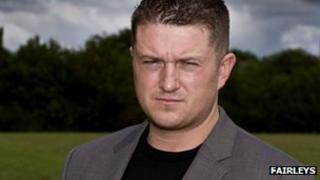 The leader of the English Defence League has appeared in court charged with possessing false identification.
Stephen Lennon, 29, was charged at Westminster Magistrates' Court in London on Monday with possession of a false identity document with improper intention.
Mr Lennon was remanded in custody to appear at Southwark Crown Court on 7 January.