Martin Young exits Thames Valley police commissioner election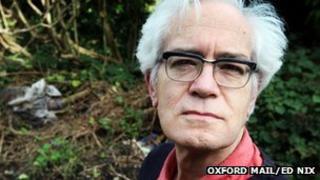 A second independent candidate has pulled out of the race to become Thames Valley's police and crime commissioner.
Martin Young had decided to stand after becoming disheartened with police over a row about his collection of 350 guns.
His exit comes after the former chairman of the region's police authority Khan Juna withdrew.
He blamed the £5,000 deposit required for him to stand and the difficulty of reaching residents without a party political "machine".
Mr Young was planning to stand despite having a criminal record.
He was convicted of a public order offence relating to a comment made to a council officer leading to the loss of his licence and his gun collection.
But as the offence does not carry a prison sentence he was free to take part in the election.
He had called for more common sense to be used in policing, a move away from "box ticking" and better communication between victims and officers.