Global Ecoislands Summit 2012 held on Isle of Wight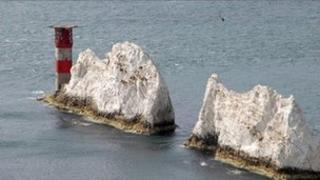 More than 30 islands and regions are being represented at a summit on the Isle of Wight to discuss self-sufficiency and sustainability.
The two-day Global Ecoislands Summit 2012 involves community leaders, government ministers and technology giants.
The aim is for those communities involved to achieve self-sufficiency in energy, water and fuel by 2020.
Minister of State for Energy, John Hayes, will give the keynote address.
The islands and regions represented include the Isle of Wight, Isle of Man, Isle of Eigg, Jersey, Eastleigh, Fareham, Winchester, Frome, Brighton and Hove, 15 Scottish islands, Bornholm in Denmark and Tobago.
'Ecological footprint'
Ecoisland was formed on the Isle of Wight in 2008 and its aim is for the island to become the first sustainable region in Britain.
Some of its work includes creating a "food hub" to collect and distribute locally produced food and achieving zero waste to landfill.
It has more than 65 national partners, including IBM and Scottish and Southern Energy.
Ecoisland founder and chief executive, David Green, said the aim of the summit was to make the world "a cleaner, greener place".