Khan Juna out of Thames Valley police commissioner election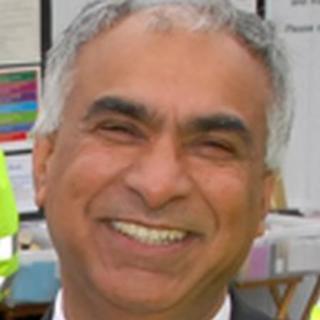 The former chairman of the Thames Valley Police Authority has pulled out of the police and crime commissioner elections.
Amongst his reasons, independent Thames Valley candidate Khan Juna blamed the £5,000 deposit required for him to stand.
He also said it was difficult to raise such costs without "substantial personal wealth or rich friends".
He resigned as chairman of the authority last Wednesday.
'Impossible challenge'
Mr Juna said one of the "hurdles" facing independent candidates was the need to provide 100 signatures in support of their nomination.
He said: "Without a party political 'machine' with a network of MPs, councillors (at county, district, town and parish level) and party loyalists practiced in campaigning, the 2,200 square miles of Thames Valley presents an impossible challenge."
He added deciding to step down as a candidate had been a "difficult decision".
The £5,000 deposit candidates are required to pay is only returnable if they secure 5% of the vote.