Justin Lee Collins trial: Deliberating jury sent home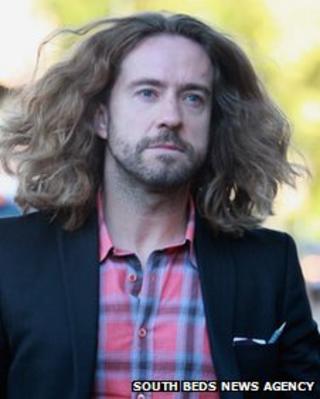 The jury in the harassment trial of comedian and television presenter Justin Lee Collins has been sent home.
Bristol-born Mr Collins, 38, who lives in Kew, south-west London, denies causing fear of violence to Anna Larke, a 38-year-old computer games developer, between January and July 2011.
The jury at St Albans Crown Court retired to deliberate the case on Saturday.
Unable to reach a verdict on Saturday, the jury will return on Monday morning.
During the 10-day trial, the jury of nine women and three men have heard allegations that Mr Collins subjected Ms Larke to domestic and emotional abuse.
But Mr Collins denies harassment, with his defence team insisting Ms Larke was a compulsive liar with a history of alcohol abuse.
The pair met at a corporate event in 2006 and began an affair in 2007 to 2008 before splitting up, the court was told.
The relationship resumed at the end of 2010 after the defendant's marriage to his wife Karen, broke down.