Birmingham double murder accused 'took own life'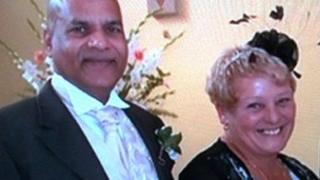 A man awaiting trial for a double murder took his own life, an inquest has ruled.
Rimvydas Liorancas, 37, was found hanged in his cell at HMP Woodhill in Milton Keynes on 28 January.
He was accused of the murder of Avtar Kolar, 62, and his wife Carole, 58, whose bodies were found in Handsworth Wood, Birmingham, on 11 January.
An inquest jury sitting at Milton Keynes Civic Offices took 45 minutes to reach a unanimous finding.
The two-day hearing was told that Mr Liorancas, who had left a suicide note, was receiving methadone to help wean him off a heroin addiction.
Staff from HMP Woodhill told the hearing on Wednesday that Liorancas, originally from Lithuania, seemed to be "in good spirits" despite the treatment and the charges he was facing.
The deputy coroner for Milton Keynes heard that in the week before his death Liorancas was given medical care "commensurate" with that which he would have received in the community.
Despite efforts to revive him, he was pronounced dead 40 minutes after he was discovered hanged in his cell.
The inquest panel had been invited to consider returning a narrative element to its verdict, stating whether or not sufficient consideration had been given to "risk factors" relating to Liorancas, including his treatment for heroin addiction and the nature of his alleged offences.