Former Today boss Eddy Shah in court on child rape charges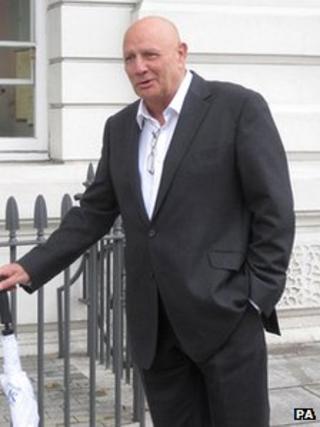 The former newspaper proprietor Eddy Shah has appeared at the Old Bailey charged with raping a schoolgirl in the 1990s.
Mr Shah, 68, who appeared under his real name of Selim Shah, was released on bail for a plea and case management hearing on 7 December.
Mr Shah, of Chippenham, Wiltshire, faces six counts of rape involving a girl under 16.
The former media boss owned the now defunct Today newspaper in the 1980s.
He now owns and runs golf courses, leisure centres and hotels including Wiltshire Golf and Country Club in Royal Wootton Bassett.
Mr Shah appeared in court with Anthony Pallant, 52, of West Malling, Kent, who is charged with two counts of raping a girl under 16.
He pleaded not guilty to four counts of indecent assault.
Susan Davies, 52, of Swanley, Kent, pleaded not guilty to allegations including indecent assault.
They were bailed until 7 December. A trial is due to take place next year.