Eastbourne rapist Graham Wood sentenced for 1987 attack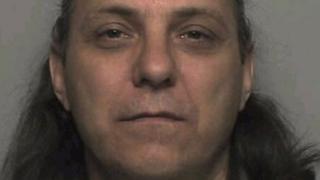 A man who raped a woman in an Eastbourne alley 25 years ago has been sent to prison following a Sussex Police cold case review.
Graham Wood, 48, of Frinton Close, Rushden, was sentenced to five years at Lewes Crown Court.
He pleaded guilty to raping and indecently assaulting the 20-year-old woman in The Goffs on 2 April 1987.
DNA from Wood was matched to evidence from the attack after advances in forensic science.
DNA re-examined
Wood had already been given a ten-year sentence for a similar attack in Eastbourne when he raped a woman walking her dog on 27 March 1988.
He was arrested at the time and jailed, however, according to Sussex Police there was no evidence to connect him to the 1987 rape.
In 2010 police reviewed the case and re-examined the DNA.
After arresting Wood at his home they took a DNA sample, which proved to be a match for the attacker's.