West Midlands and Staffordshire police sharing plans agreed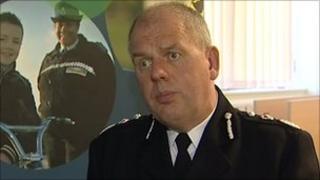 A legal agreement by two police forces to share some specialist services has been approved by a police authority.
Staffordshire and West Midlands forces plan to have joint firearms, dog handling, road policing, public order and vehicle recovery units.
The plans were approved in May by Staffordshire and West Midlands Joint Police Authority.
A spokesman for the authority said the legal agreement would be signed "in the near future".
The joint police authority also heard a report from the programme director on how the plans are progressing.
The move will mean total savings of almost £2.5m, West Midlands Police Authority have said.
The Staffordshire force wants to save £22m by 2013, and West Midlands aims to save £78m in the same time frame.
The authority has said that the two forces have been exploring a "collaboration" since last year and maintain the plans are not a merger.