David Roderick detained over Newcastle hotel room rape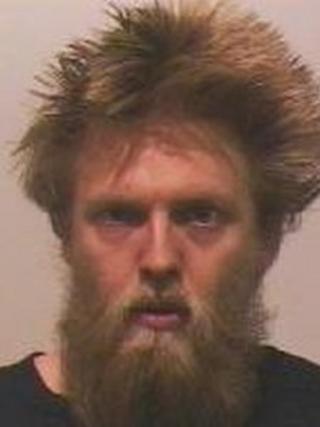 A man with paranoid schizophrenia has been detained for raping a woman in a nine-hour ordeal in Newcastle.
David Roderick, 35, of Chestnut Hill, Carlisle, admitted four counts of rape, one count of sexual assault and one of false imprisonment.
Recorder Ben Nolan said he was a "very dangerous man" and imposed a hospital order at Newcastle Crown Court.
Roderick will be held in a medium secure unit and only released when a panel considers it is safe.
'Punched three times'
Two psychiatrists determined Roderick was suffering from paranoid schizophrenia at the time, but told the court his condition had improved enough for him to be fit to enter pleas.
The court heard Roderick paid for the victim, a 22-year-old sex worker, to stay with him for one hour at a cost of £120 in Newcastle's Royal Station Hotel.
But immediately she felt uncomfortable and tried to get out of the arrangement, offering to give him his money back.
Roderick locked the door, overpowered her, hid her mobile phone then tied her up with clothes and a rope.
His victim was bound so tightly she feared her arms would break.
At one point Roderick told her he had waited 20 years to carry out such an attack, the court heard.
Christine Egerton, prosecuting, said: "She felt like she was going to die."
She said it was only when the victim's husband realised she was not at home that he called police.
Miss Egerton said: "Police went to that hotel room and there they arrested him and found her in a very distressed state."
Recorder Nolan said: "I am satisfied she must have been absolutely terrified. You are, in my judgment, a very dangerous man."