Severn Valley Railway's shares go on sale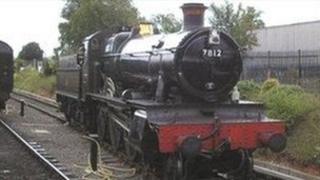 Shares in Severn Valley Railway have gone on sale in a bid to provide investment in the 150-year-old line.
General manager Nick Ralls said shareholders would get discounts and a say in the running of the attraction.
The 16-mile heritage line follows the River Severn from Kidderminster to Bridgnorth, attracting about 200,000 visitors a year.
It is hoped the move will raise £3m towards project such as a new heritage and engineering training academy.
Severn Valley Railway also aims to refurbish the railway infrastructure and restore Bridgnorth station "to its Victorian glory".
The shares cost £1 each, with a minimum investment of £100.
Mr Ralls said: "The demands of operating a 150-year-old railway are considerable.
"We are committed to ensuring the infrastructure is properly maintained, that rolling stock is of a high standard and that visitors have the kind of facilities they expect."