Indian summer leads to '15% wine' says Halfpenny Green Vineyard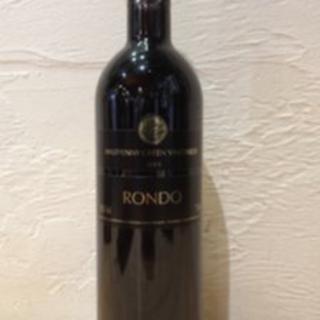 A vineyard in Staffordshire has produced a red wine with an alcohol level of 15%, owners say.
Late summer sunshine last September increased natural sugars in the Rondo grape variety used to make the wine, Halfpenny Green Vineyards said.
Owner Clive Vickers said the wine, also called Rondo, had the highest alcohol percentage for a regular grape wine.
Wines that go above 15% alcohol fall into the next duty bracket and become fortified wine, sherries and ports.
Last September when the vineyard started its grape harvest of red varieties, Mr Vickers said he had already he had recorded the highest sugar levels since his business began in the 1980s.
'Least expected place'
He said this indicated wine with alcohol levels of 15% could be produced if the grapes were allowed to fully ferment.
The wine has been produced from grapes harvested last year.
Mr Vickers said: "The incredible September sunshine we experienced in the Midlands last year continued to ripen the grapes late into the season.
"This gave the grapes their intensity and higher sugar which resulted in the 15% alcohol.
"It's very unusual for an English red to be so high in alcohol, and it's a first in our 30 year history here at Halfpenny Green, but perhaps a sign of things to come from future harvests".
David Gardener, from independent wine merchants Nickolls and Perks in Stourbridge, said he was not aware of any other 15% wines that had been produced in England.
He said: "There has been wine like that produced in places like California, Italy and Australia over the last five to six years as they have the sun and the temperatures - this is the least expected place to produce it.
"I would expect it to have quite a rich, bold taste, with a low acidity which usually happens when the alcohol levels go up."