The Midlands: Ed Miliband's political weather vane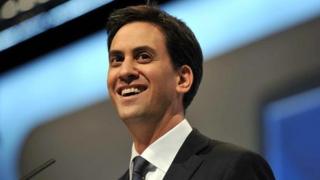 If you want to know how the political wind is blowing, let the Midlands be your weather vane.
This part of the country has about 20 of the all-important marginal constituencies where general elections are won and lost.
No wonder the main party leaders so often beat a path to our doors.
Ed Miliband has come to Birmingham on no fewer than seven separate occasions during the past six months alone.
As he prepares for Labour's main autumn conference I'll be asking him to explain his apparently endless fascination with the city.
Your questions for Ed Miliband
But what else should I talk to Ed Miliband about?
Go to the comments section below to suggest your question. I will do my best to ask as many of them as I can.
Here are a few subjects that may fire your imagination.
Economy
According to the Office for National Statistics, in the year to June 2012, almost eight times as many jobs were created by Midlands private sector employers as were lost in the public sector during the same period.
Does this suggest the government is succeeding in its mission to 'rebalance the economy'?
If, as some recent indications suggest, we are slowly emerging from the 'double dip' recession, could good news for Britain yet prove to be bad news for Labour?
West Coast Mainline
Labour has criticised the government's handling of the tendering process which awarded the contract to FirstGroup in preference to the existing operator, Virgin.
Shrewsbury and Atcham's Conservative MP, Daniel Kawczynski, has accused Labour of 'jumping on the bandwagon' following the decision, having not raised any concerns during the process itself.
High-speed rail
FirstGroup are setting themselves ambitious passenger targets which could help prove, or disprove, the business case for high-speed services through the same rail' corridor'.
HS2 has been supported by a rare consensus of all three main party leaderships but there has been recurring speculation that cross-party support may be weakening.
Birmingham Airport
A high-speed rail link would strengthen the claim made by managers at Birmingham Airport that it has spare capacity which could help relieve the pressure on airports in the South East.
Sir Howard Davies's inquiry into airport development will report to all three main party leaders: what does Mr Miliband want to see in it?
Having asked the questions I will provide the answers during this weekend's Sunday Politics programme.
Joining me in the studio will be:
Conservative MP for West Worcestershire, Harriett Baldwin;
Labour MP for Dudley North, Ian Austin.
And I hope you will join us too.
The Sunday Politics starts at 11.00 on BBC One this Sunday, 30 September 2012.