Nile Ranger charged with criminal damage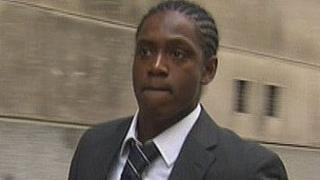 Newcastle United striker Nile Ranger has appeared in court after being charged with criminal damage.
Police were called to a house in Enfield, north London, early on Sunday after a report of a disturbance.
Scotland Yard said officers arrived at the scene to find the front door of the property badly damaged.
Mr Ranger, 21, was arrested at the scene and taken to a police station. He was given conditional bail at Enfield Magistrates' Court on Monday.
The player, who has recently been on loan at Sheffield Wednesday and Barnsley, will appear in court on 5 November.