Cigarette smuggler Douglas Allison's sentence extended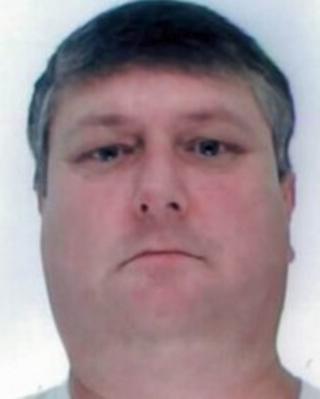 The leader of a gang which tried to smuggle over 13 million counterfeit cigarettes into Dover and Newhaven has had his sentence extended.
On Wednesday Douglas Allison, from Stranraer, failed to turn up to Maidstone Crown Court when sentenced to six-and-a-half years.
He was subsequently arrested on Thursday at Heathrow Airport and his sentence was extended by six months.
His gang used HGVs disguised to look as though they were carrying frozen food.
They were stopped at Dover and Newhaven ports.
HM Revenue and Customs has estimated the the total duty lost on the cigarettes would have been £2.7m.
Three other members of the gang were also jailed.
Russell Baker, from Long Lawford, near Rugby, and Terrence Crowhurst, of The Mount, in Uckfield, who both drove one of the HGVs, were each sentenced to 33 months.
And Timothy Shaw, of Macrius Way, Motherwell, was sentenced to 21 months for helping to organise the shipments.
All four men were convicted of fraudulent evasion of duty.
According to HMRC, Allison admitted he had been dealing in illicit cigarettes for a number of years and had lied to investigators to hide his criminal income.
He used his illegal earnings to gamble, buy expensive holidays, invest in shares and purchase two flats in Glasgow.