GCHQ settles racial harassment claim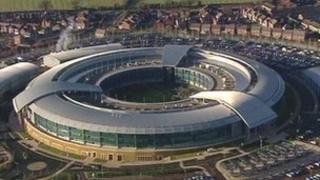 An Asian civil servant who was suing GCHQ in Cheltenham for racial harassment has settled his claim.
Alfred Bacchus, 42, from west London, had been due to appear at an employment tribunal but the case was cancelled after being resolved late last night.
He resigned from his position in August 2011 claiming he had been harassed by his white bosses and singled out whilst working as a senior press officer.
No details of the settlement were revealed and GCHQ declined to comment.
'Racing heart'
Papers lodged with the employment tribunal said Mr Bacchus, of Maida Vale, believed he was singled out in July 2010 when he was asked how he felt about a leaked report on racism at GCHQ.
Mr Bacchus' lawyer, Joe Sykes, said his client had been treated at hospital for anxiety and a racing heart rate, and was made to return to work for the same managers.
GCHQ had previously lost an application to exclude the media from the tribunal on national security grounds.
The listening post's work involves monitoring telephone calls and electronic communications.