Police and crime commissioner elections: West Mercia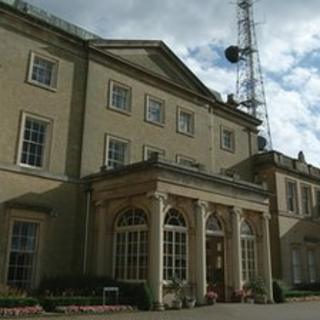 On 15 November 37 police and crime commissioners will be elected in England along with four in Wales.
The PCCs, as they will be known, will be tasked with scrutinising their force and holding it to account. They will also be able to hire and dismiss the chief constable and set the force's budget.
The commissioners will be paid and are supposed to empower local people into having a say on how crime is tackled in their area.
Nominations for candidates in West Mercia have now officially closed.
BBC News has taken a look at each of the police forces ahead of the elections.
West Mercia Police
In policing Herefordshire, Shropshire, Telford & Wrekin and Worcestershire, the West Mercia force covers the fourth largest geographic police area in England and Wales.
The five policing areas match the boundaries of local authorities and serve 1,192,700 residents.
The force said its objectives for 2012-13 included delivering an effective emergency response, targeting organised crime groups and drug markets, working with partners and the public to catch offenders, reduce re-offending and road accident fatalities, and plan and prepare to respond to any major and serious incidents.
Its policing area is described as "predominantly rural", but it also contains some densely populated urban areas and many market towns.
Figures from February this year show the force employs 2,217 police officers, 277 community support officers, 1,720 police staff and 288 members of the Special Constabulary.
Following government budget cuts, Warwickshire Police and West Mercia Police agreed to form an alliance between the two forces in June last year.
Each force will retain separate chief constables and deputy chief constables, with David Shaw leading West Mercia and Simon Chesterman as deputy.
Assistant chief constables will straddle the two forces along with the director of finance and director of enabling services.
Funding
The planned budget requirement for 2012/13 is £199.7m after use of reserves.
Grants from the government will total £119.7m with £80m coming from council tax funding, the force said.
A budget report in February by Chief Constable David Shaw and the police authority treasurer stated that a Band D household contributed £178.72
In the West Midlands, a household in a Band D home pays £99.45 in 2012/13 towards the force in the council tax precept.
An inspection report by the Audit Commission in 2010 into West Mercia Police Authority stated that it "performs well overall" and along with the force has "sound financial management".
The impact of the government's spending review has meant that the force needs to save about £30m in the period from April 2011 to 2015.
It must save £17.4m in the first two years, but there remains uncertainty around the next two and the need to make savings "may ease a little", according to details on the force's website.
These savings are in addition to £9.8m the force had already identified as needing to save.
A reduction of around 650 posts between the West Mercia and Warwickshire forces will be made with under 100 of these being police officer roles.
Crime and performance
According to the force's Joint Policing Plan 2011/15, a total of 53,616 crimes were recorded to the end of December 2011, 1,222 fewer crimes than the previous year, a statistic the force deems as "low".
There have also been further reductions in domestic burglary and robbery, the figures show.
The number of "solved" serious sexual offences is currently 29.9%, just below a target of 32%.
The public's "user satisfaction" with the force has fallen slightly against the previous year, to 85.2% from 88%.
Up to 92.3% of the 130,820 emergency 999 calls received in 2010/11 were answered within 10 seconds.