Police and crime commissioner elections: West Yorkshire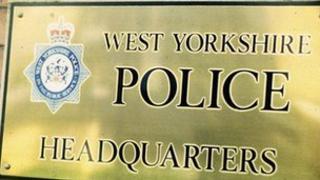 On 15 November 37 police and crime commissioners will be elected in England along with four in Wales.
The PCCs, as they will be known, will be tasked with scrutinising their force and holding it to account. They will also be able to hire and dismiss the chief constable and set the force's budget.
The commissioners will be paid and are supposed to empower local people into having a say on how crime is tackled in their area.
Nominations for candidates in West Yorkshire have now officially closed.
BBC News has taken a look at each of the police forces ahead of the elections.
West Yorkshire Police
West Yorkshire Police serves about 2.2m people, covering an area of some 780 sq miles (2,000 sq km) over five metropolitan districts of Bradford, Calderdale, Kirklees, Leeds and Wakefield.
The force area combines busy cities and towns with quiet villages and rural locations.
Sir Norman Bettison leads West Yorkshire Police as chief constable. He has a deputy chief constable, four assistant chief constables and a chief officer.
The area is policed by around 5,400 police officers and 4,000 support staff, including Police Community Support Officers (PCSOs). This makes the force the fourth largest in the country.
Policing is delivered from eight separate divisions with the force's headquarters on Laburnum Road in Wakefield along with the training school at Bishopgarth.
Responsibility for policing is shared between the home secretary, the chief constable and West Yorkshire Police Authority, whose chairman is Mark Burns-Williamson.
Funding
West Yorkshire Police Authority has set a budget of £411.7m for 2012/2013, a reduction of £5.4m compared with the 2012/13 budget.
The figure is based on a freeze on the police council tax precept for two years in a row.
The current Band D council tax for policing in West Yorkshire is £130.50 per year or £2.51 a week.
Last year the force announced it was cutting nearly 2,000 members of staff by 2012 in a move to save £27m from the budget following government spending cuts.
Crime and performance
West Yorkshire Police said latest figures showed overall crime across the district was down by 3% with significant reductions in house burglaries, vehicle theft and criminal damage.
Compared with 2011/12, burglary of homes was down by 13%, while vehicle theft was down by almost 16%.
Criminal damage had reduced by almost 10%, and vehicle crime had reduced by 10%.