Severn Valley Railway shares to go on sale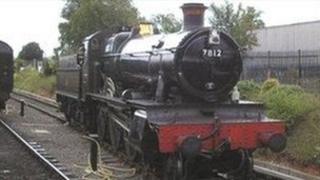 A heritage railway line is hoping to raise £3m by offering people a chance to buy shares in the attraction.
The Severn Valley Railway, which runs between Shropshire and Worcestershire, said the money was needed for a "major investment" over the next 50 years.
It said it was looking at improving Bridgnorth station, including a new visitor centre, maintaining the tracks and training young people in traditional skills for the upkeep of the railway.
In May it marked its 150th anniversary.
The 16-mile railway runs from Bridgnorth in Shropshire to Kidderminster in Worcestershire and takes about 250,000 passengers a year.
Officials at the attraction said people would be able to buy shares, at a minimum investment of £100 each, from 1 October.
General manager Nick Ralls said shareholders would be given discounts and a say in the running of the railway.