Police and crime commissioner election: Wiltshire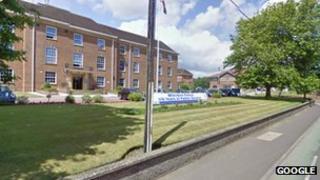 On 15 November, 37 police and crime commissioners will be elected in England, along with four in Wales.
The PCCs, as they will be known, will be tasked with scrutinising their force and holding it to account. They will also be able to hire and dismiss the chief constable and set the force's budget.
The commissioners will be paid and are supposed to empower local people into having a say on how crime is tackled in their area.
Nominations for candidates in Wiltshire have now officially closed.
BBC News has taken a look at each of the police forces ahead of the elections.
Wiltshire Police
Wiltshire Police is responsible for the county council area of Wiltshire and the borough council area of Swindon, covering 1,346 sq miles, with a population of about 635,000 people.
The force was formed in 1839 and is the oldest in the country.
Wiltshire's make-up includes the urban population of Swindon, but is mainly rural, with smaller towns such as Devizes and the city of Salisbury in the south.
The county is also home to Stonehenge, a world-heritage site, which attracts thousands of people during the Summer Solstice.
Salisbury Plain is used by the military on a regular basis for training exercises and there are also army barracks in Tidworth, Larkhill, and Warminster, making the county well-known for its strong connection to the Army and Navy.
In its 2012-13 policing plan, the force said its key priorities were to reduce anti-social behaviour (ASB), tackle alcohol and drug misuse and reduce the number of people killed and seriously injured on the county's roads.
These priorities were set after feedback from the public.
The force has supported local authority projects such as Community Speed Watch and the Wiltshire Alcohol Reduction Strategy (WARS).
It is one of the chosen pilot areas for Claire's Law - where the police can disclose whether a partner has a history of violence, and also for Go Orders, another pilot where violent partners can be excluded from the family home.
As with other police forces, Wiltshire is also part of the Integrated Offender Management programme where offenders are closely monitored to reduce harm in the community.
The force is also part of the PFI-funded tri-force (Avon & Somerset, Gloucestershire and Wiltshire) firearms training service.
Funding
For 2012-13 the police budget was set at £116.7m, including the council tax precept of £40.6m.
The government's Comprehensive Spending Review over 2011-12 to 2014-15 will see the force having to make savings of £15m.
According to Wiltshire Police Authority, so far the force has saved £4.49m and the force is set to cut its workforce by 270 by 2015, of which 120 will be police officer posts.
Crime and performance
Home Office figures from July 2012 for 2011-12 have shown there were 36,046 incidents of reported crime in Wiltshire and there was a 3% fall in recorded crime compared to the previous year.
Theft from cars increased by 10%, however car theft fell by 16% and burglary also fell - for both domestic and commercial properties.
In terms of anti-social behaviour incidents, there were 24,569 in 2011-12, a steady decline since 2008.
Drug offences in Wiltshire increased by 14% and the biggest fall was in robbery, which fell by 20% during 2010-11.
Satisfaction levels among Wiltshire residents who believed the force was doing a good or excellent job came in at an average of 67%, compared to the national average of 62%.