Hector Christie fined for destroying GM crops in protest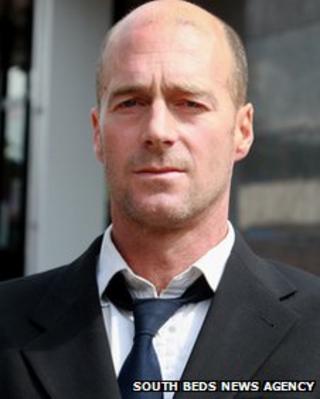 A 51-year-old man who ruined genetically modified crops has been ordered to pay £4,300.
Hector Christie, from Bideford, north Devon, pleaded guilty to causing criminal damage at Rothamsted Research centre, Hertfordshire, in May.
He told Central Herts Magistrates' Court that he pulled up wheat and scattered organic seeds as a protest against GM farming.
Christie was ordered to pay the value of the crops, £3,850, and fines.
Armed with a GM-free potato plant and two potatoes grown on his farm, Christie told magistrates he had entered the research centre, in Harpenden, as they would not discuss the "dangers" of growing GM crops.
"This is why I have done it," he said. "I won't be doing it anymore. I would love to have a proper debate."
'Sincere beliefs'
Prosecutor Jahangir Ali said that after climbing a fence, Christie, of Tapeley Park in Bideford, told a security guard: "I am not crazy. I am not going to kill you. My job is done."
Christie called the growing of crops a "waste of time and money" and told the security guard he should not protect it, Mr Ali said.
Christie is the eldest son of Sir George and Lady Mary Christie, who run Sussex-based Glyndebourne opera.
Tom Stevens, defending, said Christie was a man of "impeccable character and is sincere in his beliefs".
"The bedrock of his belief is biodiversity," said Mr Stevens.
Magistrates were handed character witnesses from writer George Monbiot and Labour politician and former environment minister Michael Meacher.
Mr Meacher said: "The scattering of seed was meant to be symbolic. I don't believe he intended to cause serious damage."