Europe to hear Bamber appeal case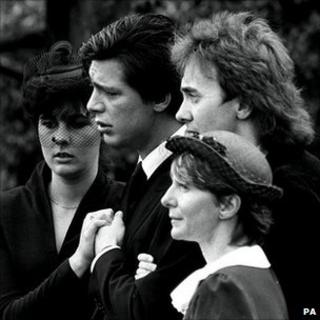 Killer Jeremy Bamber has won the right for European judges to hear his appeal that keeping him in jail for the rest of his life breaches his human rights.
Bamber's case will be heard at a later date by the Grand Chamber of the European Court of Human Rights, judges have decided.
He was jailed for life in 1985 for shooting five of his family at their farmhouse in Tolleshunt D'arcy, Essex.
Bamber has always denied the five murders.
The European hearing will test whether the UK's law allowing the most dangerous offenders to be sentenced to whole life tariffs, meaning they will never be released, amounts to cruel, inhuman and degrading treatment.
'Long battle'
The Grand Chamber of the European Court of Human Rights will hear the case, and that of two other murderers, in Strasbourg on 28 November, a court spokesman said.
Bamber's solicitor, Simon McKay, said: "It is part of his long battle to challenge the home secretary of the day going beyond what the trial judge said would be the appropriate sentence he should receive.
"He's encouraged by it, but he's realistic and acknowledges that it's just another stepping point.
"The final analysis will depend on what the Grand Chamber says in the end."
The decision comes after Europe's human rights judges ruled in January that Britain's most dangerous and notorious criminals could be kept behind bars for the rest of their lives.
Condemning people to die in jail was not "grossly disproportionate" and in each case London's High Court had "decided that an all-life tariff was required, relatively recently and following a fair and detailed consideration", the judges ruled.
That ruling will now be tested by the court's Grand Chamber after a panel of five judges granted the appeal by killer Douglas Vinter, who stabbed his wife in February 2008.
Vinter's appeal means the cases of Bamber, who killed his parents, sister and her two young children in August 1985, and Peter Moore, who killed four gay men for his sexual gratification in 1995, will also be considered by the Grand Chamber judges.