Free Enterprise Group aims to grow the economy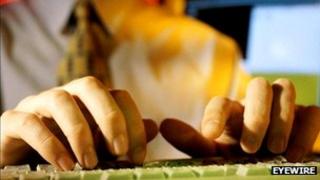 We have noted before that many members of the 2010 intake are keen to generate ideas and play a role in shaping their party's future.
None more so than the Conservative Free Enterprise Group.
It was set up at the party conference last year with the aim of coming up with radical policy ideas which could drive business and stimulate growth.
This week it published its first pamphlet Policy Bites: Seven Shots in the Arm of Business, and of the seven ideas it suggests, three have been drawn up by MPs from the eastern region.
National insurance 'holiday'
The first idea comes from the Suffolk Coastal MP, Therese Coffey.
Controversially, she believes that people over the age of 65 who continue to work should pay National Insurance contributions on what they earn, like the rest of us.
"Just because someone turns 65 but chooses to continue working, why should he or she get a significant increase in take home pay?"
She asks: "If I look at my fellow MPs, why should Dennis Skinner or Sir Peter Tapsell earn more than me?"
Under this proposal, which could generate as much as £2 billion, there would be money available to fund a national insurance holiday for young low earners and those who employed them.
Ms Coffey estimates that such a tax break could be worth £375 a year to an 18-year-old earning the minimum wage and £450 to the person employing them.
"It's about saying that if you're going to keep on working that's fine and in doing so you'll give a little bit of a boost to young people who are finding it tough," says the Suffolk MP.
Employment regulation
The MP for South Northamptonshire, Andrea Leadsom, has her eye on freeing up regulation for small businesses.
She wants any firm that employs up to three people and has a turnover of less than £75,000 to be exempt from employment regulation.
That includes unfair dismissal, paternity and maternity leave and the minimum wage.
Mrs Leadsom argues it would help Britain's smallest businesses to get started and thrive.
"It would be a massive incentive to people who would like to take on staff but feel intimidated by all that it entails. I have dozens of examples of people who don't want to take on staff because they think it's too much hassle," she says.
Mrs Leadsom also wants to make it easier for small businesses to be able to get rid of staff who don't fit in.
"At the end of the day we have to choose between creating massive workers' rights that are a noose around the necks of entrepreneurs versus getting people back to work," she said.
Getting out of recession
Elizabeth Truss, the MP for South West Norfolk, who often champions road and rail projects is, not surprisingly, calling for the creation of a Ministry of Infrastructure.
It would identify strategic projects, list them in order of economic priority, oversee their financing (be it from government or private sources) and assist their passage through the planning process.
"Along with education, infrastructure is one of the principle things to get our economy going," she argues.
"At the moment it's divided between different departments: Transport, the Treasury and DEFRA. I say let's bring it all together, so you have all the expertise in one place."
"That's what they've done in Canada and Portugal and there they have very successful infrastructure."
Among the other ideas suggested by members of the group are not one but two, new runways at Heathrow, a reform of the Treasury, simpler regulation for financial products, and tax free savings to fund care services within a family.
The authors hope this pamphlet will start a debate within government.
They admit their ideas are radical but they believe they're what is needed to help get us out of recession.