Clacton MP draws Prime Minister's fire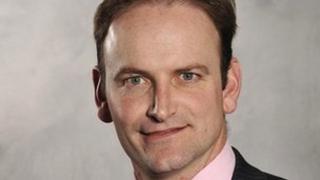 At the end of the first Prime Minister's questions of the new term, the big talking point was not the ongoing row over the Budget or the fall in unemployment.
It was the very public slapping down given to the MP for Clacton, Douglas Carswell.
It attracted a great deal of comment on Twitter where it was labelled as "unattractive" and "outrageous" by political commentators, many of whom were concerned about the treatment of backbenchers.
It all stemmed from a question asked by Mr Carswell.
He's been running a campaign in recent weeks against what he sees as the delaying tactics of Whitehall civil servants.
'Sense of humour'
Last time he raised the issue at PMQs, Mr Cameron told him that Whitehall wasn't frustrating reform.
Since then Mr Carswell had noted that the Prime Minister made comments suggesting that sometimes it did.
So what had happened to make the PM change his mind, wondered the MP?
Mr Cameron, rose to his feet, paused a moment and said: "There are a few occasions where I think you need a bit of a sense of humour."
Then he sat down.
A case of pot and kettle perhaps?
Tory backbenchers were slightly stunned, while "Oooh" cried the Labour MPs.
It's hard to recall another occasion when a backbencher was given such short shrift by a Prime Minister.
People politics
Mr Carswell was left smarting but was unapologetic.
"I can do humour," he told us.
"But the folk I represent in Clacton aren't laughing about the Budget, they're not laughing about the massive increase of VAT on caravans and they're not laughing about the loss of economic growth.
"I asked an earnest question and it deserved a proper answer."
"I'm not in politics to ingratiate myself with the party bosses in London.
"I'm in politics to represent the folk in my constituency and make sure they get the government they voted for."
"The only way I could be humiliated was if I lost the respect of my electorate."
Defection rumours?
Mr Carswell is on the right of the party and well known as a euro-sceptic.
He admits to being "immensely frustrated" at the lack of reform since the new government took office and says he'll continue to speak out.
"If we are in government to reform things then why aren't we getting these things changed?"
There are rumours sweeping Westminster that one or two Conservative MPs are considering defecting to UKIP.
Mr Carswell's name has sometimes been mentioned but he says he has no plans to leave.
"I'm very staunchly Conservative, I pay my £25 subscription and I'm staying put. I want the Conservative party to do the right thing and I'm going to stay and get it to do the right thing."
Mr Cameron, be warned.
The Prime Minister's official spokesman told us that Mr Cameron has nothing against Douglas Carswell.
"They get on famously as you can see," she said.