David Cameron promises missing child Katrice Lee inquiry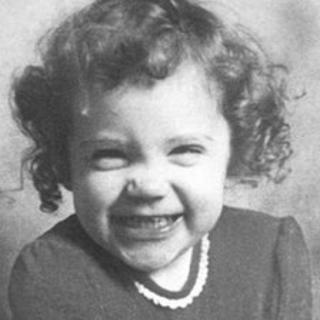 The prime minister has promised to look into the disappearance of a Gosport toddler who went missing in Germany more than 30 years ago.
Katrice Lee vanished from a shop at a military base where her Teesside father was stationed.
Gosport MP Caroline Dinenage asked for an inquiry into the "chronic mishandling" of the case by the Royal Military Police (RMP).
During Prime Minister's Questions, David Cameron agreed to look into it.
The RMP is re-examining the case but has said it is not able to release to the family files it holds on the case because of the ongoing investigation.
Mr Cameron said: "These cases of missing people are completely tragic and the family doesn't get closure as this case, and sadly tragic other ones show.
"I'm very happy to look at this case and get back to her."
Katrice went missing in a NAAFI shop in Paderborn while out shopping with her mother Sharon Lee, from Gosport.
Mrs Lee does not believe the German police's original theory about what happened.
She said: "The German police said that she'd wandered out of a busy NAAFI that morning, past a load of shoppers, down the ramp, past the ticket seller, across this car park, through that hedge... walk to the river's edge, throw herself in - and not a soul saw her do it.
"It's just ludicrous. It's absolutely ridiculous. What upsets me even more was the military police pursued that theory above all others."
Abduction theory
Katrice disappeared in 1981. It was her second birthday and her family were out shopping for party food.
Her mum left her at the checkout with her aunt for just a moment as she went to get crisps, but when she returned Katrice had gone.
Mrs Lee said: "Any mum out there that has actually lost a child in the supermarket, or lost sight of them for two or three minutes, will know what that panic is like.
"It's this god damn awful feeling, that goes away when you see your child, but for the past 30 years it has never been able to leave me."
Both Mrs Lee and Katrice's father Richard Lee, who lives in Hartlepool, believe their daughter is still alive, and that she was abducted.
Mrs Lee said: "I believe my daughter was abducted, I've always believed that. There was no way my daughter got out of that NAAFI that morning unassisted."
Katrice's family want the RMP files relating to the two-year-old's disappearance released in the hope they may reveal fresh lines of inquiry.
But the Ministry Of Defence said that was not possible because the investigation is ongoing.
A spokesman said that if a new line of inquiry developed, disclosure of the case files could have a prejudicial effect on the investigation and potentially prejudice the right to a fair trial.