Why MP Ronnie Campbell won't be sharing in Jubilee joy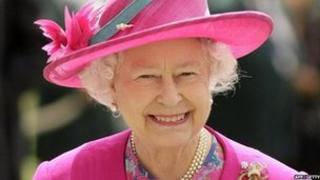 The Labour MP Ronnie Campbell is known as a plain speaker. You'd expect nothing less from a former Northumberland miner.
But for some he went too far this week when he called the Queen a "fifth generation German" with no right to rule over him.
In this month's Total Politics magazine he said: "Why should we be ruled over by families descended from robber barons, bandits and illegitimate heirs?
"Or, in the case of the current lot, fifth-generation Germans who changed their name from Battenberg to Windsor during the First World War.
"By what right do they lord it over us? Why should me and mine, who bend knees to no one, be regarded as 'subjects' rather than 'citizens'?"
He compounded that this week by also attacking the plan to rename the tower containing Big Ben as Elizabeth Tower to mark the Diamond Jubilee as "codswallop".
Plenty of outrage
Of course in the past the Blyth MP might have been dragged off to another tower for making such remarks.
And there was plenty of outrage when his remarks were reported in the Daily Mail.
Many online readers were quick to condemn him.
But a number also turned on the MP's critics, pointing out that it was Mr Campbell's democratic right to express his opinion on the monarchy.
And actually Ronnie Campbell's views are more nuanced than the Daily Mail article suggested.
He is a republican and defends his description of the Queen as a "fifth generation German" as factually correct.
But he is not about to storm Buckingham Palace and force the Queen out onto the street.
He believes the current monarch is doing a good job. And he would view the idea of a President Thatcher or Blair with much greater horror.
He said: "I am not anti-Queen. She works hard and so does the Duke of Edinburgh and Prince Charles. They do a good job, and they do bring money into the country, but I am just not a royalist.
"I think the Queen has got support but the status of royalty is slipping. Maybe in the next century it will be gone altogether."
MPs silenced
One of the odd quirks of our parliamentary system means that one place Ronnie Campbell would find it hard to criticise the Queen is in the House of Commons.
Under parliamentary convention the Speaker is quick to silence MPs who attack the Royal Family.
In fact it would be against the rules to hold a debate on replacing the monarchy with a republic.
Those regulations date back to the 13th Century. Because MPs were effectively speaking on Crown land, it was viewed as discourteous and even treasonous to criticise the landlord.
Many MPs support that convention today, though, because they argue criticism is unfair when the monarch cannot constitutionally reply.
For republicans like Ronnie Campbell, then, the only alternative is to raise their concerns outside Westminster.
Of course some would argue that this year of all years, we should be celebrating the Queen and not criticising her.
But Mr Campbell for one won't be getting out the bunting for the Diamond Jubilee. He plans to be away.
And he thinks many of his constituents share his lack of enthusiasm.
He said: "We are going through a hell of a struggle in this part of the world and I think for a lot of people the Jubilee is simply not on their minds."
Of course, the good news for the MP and other critics of the monarchy is that whatever the rights and wrongs of our constitution, all you get for opposing the UK head of state is some colourful headlines in the newspapers.
Mind you I think Ronnie Campbell can probably be safe in assuming he won't be getting a knighthood any time soon.