Health Protection Agency lab moves from Bristol to Wiltshire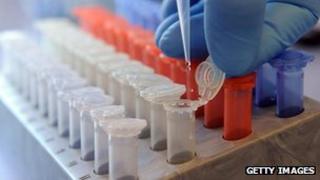 A laboratory that tests food, water and the environment for microbiological contamination is leaving Bristol to move to Wiltshire.
The Health Protection Agency (HPA) lab in Kingsdown is moving to the HPA's other site at Porton Down.
The team of six to 10 staff, who take samples for public health purposes, are due to move at the beginning of April.
The HPA said the move would reduce overheads and provide a better space with a view to upgrading.
It would also enable new technology to be introduced, the spokesman said.
The team, which is based in a larger laboratory, provides microbiological testing for organisations including companies, councils, port health authorities and the NHS in the south west of England.