London riots: Killer Desuze's mum destroyed his clothes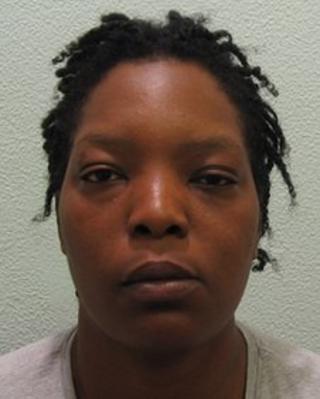 The mother of a 17-year-old convicted of killing a man during the London riots has been found guilty of perverting the course of justice.
Lavinia Desuze, 31, of Bath Road, Hounslow, west London, destroyed a hooded shirt and T-shirt worn by her son, Darrell Desuze.
He fatally punched Richard Mannington Bowes, 68, who had tried to put out a fire on 8 August in Ealing last year.
The pair will be sentenced on 17 April at Inner London Crown Court.
"Although it is a mother's instinct to protect her child, Lavinia Desuze's actions were wholly inappropriate and criminal," said Crown Prosecution Service lawyer, Gary Dolby.
Scotland Yard said she tore up her son's clothes when she recognised him in CCTV images which had been released by the force.
She was alleged to have then dumped them in a number of public dustbins in Hounslow.