Longer careers pose challenges for ageing population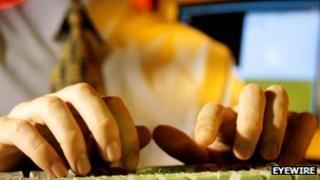 "It's good news!"
Again and again we're told: "We're living longer!"
But for all the havoc this "good news" seems to be causing us, it often seems more like a curse than a blessing.
The costs of caring for an ageing population, the impact on health, pensions and employment policies have caused angst within the coalition.
The issue has also triggered co-ordinated strikes and led to uproar between public and private sector workers over their respective terms and conditions.
By 2020, the state retirement age will have risen to 66 for men and women alike.
Longer working lives
Tesco is currently consulting its 170,000 employees over raising the age at which their defined benefits pension scheme pays out their maximum entitlement from 65 to 67.
When the state pension was established in 1911, there were 22 working people for every retiree. By 2020 it's predicted there will be just 3.5.
What does this mean for millions of people who will have to prepare for significantly longer working lives?
Self-employed electrician Tony Levy from Wednesfield in the Black Country says that at 61 he's too old to be employed but too young to retire.
He has been living off his savings, having not had regular work for four years.
But until his pension kicks-in in four years' time, he has to keep trying to earn a living.
With heavy irony he points out that at least he qualifies for a bus pass and heating allowance.
At the Kirkpatrick Foundry in nearby Walsall they employ 90 people, three-quarters of them in their forties or older.
But not one of the workforce opted to take up the offer of stakeholder pensions.
The likelihood is that on retirement they will depend on their savings, and on a state pension which experts increasingly warn should not be seen as a sufficient income by itself.
'Social revolution'
A more upbeat assessment comes from Saga, who have grown a vast insurance, leisure, retail and publishing business out of cornering the markets among older people with spending power.
They envisage a world in which working people remain economically active until later in life as both earners and customers.
But does this also mean that growing numbers of older workers may block off the career paths of younger, "lost" generations of employees?
This is one of our big talking points on this weekend's Sunday Politics.
Our reporter Cath Mackie has been talking to the business organisation, the Institute of Directors, who have made a study of the challenges posed by longer careers.
She has also been speaking to Personal Career Management, who advise everyone from young graduates looking for their first step up the career ladder, to company directors, either thinking about their next move, or having had it forced upon them.
And I will be joined in the studio by:
the Conservative MP for Tewkesbury in Gloucestershire, Laurence Robertson, a former industrial management consultant and factory owner;
the Labour MP for Dudley North, Ian Austin, who was the minister for the West Midlands in the last government.
And I hope you will join me too for the Sunday Politics, at our usual time of 12.00 on BBC One on Sunday 25 March 2012.
Follow me on Twitter PatrickBurnsBBC