Bedfordshire MP Nadine Dorries fights boundary changes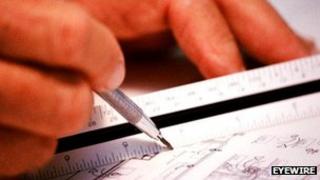 The Boundary Commission wants to do away with the constituency of Mid Bedfordshire but first it will have to deal with its MP.
"People in Bedfordshire actually fight for their county and they fight hard," Nadine Dorries told the hearing into the proposed changes.
"These new proposals rip Mid Bedfordshire asunder.
"They actually tear apart the whole of the rural centre of Bedfordshire and cast its residents to groups or groupings of urban hubs and even an entirely different county, in a way which takes no account whatsoever of local traditions."
Strong words spoken back in November but the transcripts of the hearing have only just been published as the Boundary Commission moves onto the next stage of its consultation.
They reveal that Ms Dorries feels passionately about her constituency.
Referring to an ongoing row over a waste incinerator she said there was enormous anger that residents were powerless to influence decisions regarding their own community.
"I have had many representations from action groups, resident groups and parish councils who have all said to me that this boundary that exists is the rural heart of Bedfordshire. We have to maintain this."
History and tradition
She invoked the name of John Bunyan, she praised the Bedfordshire Clanger and waxed lyrical over the River Festivals, Norman churches and May dancer, all things, she argued, that gave her constituency its identity.
"Bedfordshire residents are attached to Bedfordshire with an invisible umbilical cord, they are passionate about its past, its present and its future.
"They strongly identify with what they see as the boundaries of the parliamentary constituency, bordering what they see as their rural community and their rural heart."
Nadine Dorries stands out as the only MP from the East who is kicking up a fuss over the proposed changes, which will see many of our constituencies redrawn and two done away with altogether.
The transcripts reveal that Priti Patel, whose Witham seat will also go, hasn't responded to the consultation at all.
Neither has Elizabeth Truss, who'll lose a lot of her South West Norfolk constituency and gain a lot of the Fens.
Nor has Matthew Hancock who is known to be upset at the prospect of losing Newmarket from his West Suffolk seat.
Hardening views
Most MPs who responded have welcomed the changes, introduced to make constituencies more equal in size and to reduce the number of MPs by 10%.
Some have taken issue with the proposed names of the new constituencies or with the decision to move the odd ward into or out of their seat.
The new consultation will last until April 3 - with revised proposals expected towards the end of the year.
Ms Dorries tells us her views and those of local people have hardened even further since she gave her evidence.
She will not give up without a fight.
The fight over South West Bedfordshire
Another Bedfordshire MP is equally annoyed.
Andrew Selous also made strong representations to the Boundary Commission over the proposed changes to his constituency, South West Bedfordshire.
He doesn't want to lose Dunstable and Kensworth, to which he "objects most strongly".
"Dunstable has always fought hard to maintain its historic identity. Luton may border Dunstable but the two towns are very different. Dunstable is an ancient, medium sized market town with strong rural links to its surrounding villages and is very difference from Luton, which is much larger.
"The village of Kensworth is closely connected with the villages of Studham and Whipsnade and it is very odd to separate the three."
Mr Selous believes that the proposals put a large proportion of people who live in southern central Bedfordshire into constituencies where the majority are in neighbouring local authorities - something that he believes, flies in the face of the recent re-organisation of Bedfordshire into unitary authorities.
"Central Bedfordshire Council is a new unitary authority. The proposals mean there would be only one parliamentary constituency wholly within its area, with one MP."
He will strenuously fight the plans, especially as Mr Selous maintains that the present constituency has the right number of constituents and therefore does not need to be changed at all.