Zuzanna Zommer murder in Leeds: Report finds agencies failed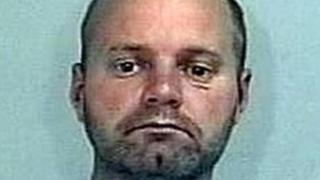 A serious case review into the murder of a Polish teenager in Leeds by a violent sex offender says police and public protection agencies failed to act effectively.
Convicted rapist Michael Clark killed 15-year-old Zuzanna Zommer in a frenzied attack at her home in 2007.
Now West Yorkshire Police, Humberside Police and Leeds Safeguarding Children Board have apologised to the family.
But officials said no-one could have predicted Clarke would commit murder.
The review recommends the home secretary should look at the "adequacy of current controls" on those not under statutory supervision but who are assessed as at high or very high risk of serious physical or sexual harm to others.
No-one from the Home Office was available for comment.
Clark, 40, was given a life sentence at Sheffield Crown Court for the murder on Compton Row in the Harehills area of the city.
'Missed opportunities'
He attacked Zuzanna five weeks after her family had arrived from Poland.
Her body was found by her parents at their home in Compton Row with her throat cut and skull fractured.
She had also been sexually assaulted.
The serious case review report has revealed there were missed opportunities and breakdowns in communication between the agencies.
Clarke, from Scunthorpe, had been released from Hull prison after serving a sentence for assaults against women.
He moved to Leeds 11 months before killing Zuzanna, but Humberside Police failed to give the public protection agencies in Leeds sufficient warning that he was moving to the area, the report said.
Information was passed one day before he arrived in the city.
Although West Yorkshire Police were monitoring Clarke, officers on the case were not notified of incidents where he came into contact with the police and the force's information and intelligence processes had "shortcomings", the author said.
'History of violence'
The chairwoman of Leeds Safeguarding Children Board, Jane Held, said: "We could all have done better and it's really, really regrettable that there were things we didn't do as well as we could."
Assistant Chief Constable Alan Leaver, of Humberside Police, said: "I do acknowledge that we could have communicated and transferred information better.
"I don't believe, however, that those were significant contributory factors."
West Yorkshire Police said: "Local officers who were having contact with Michael Clarke, they dealt with him with a couple of neighbour disputes where he had been arrested and charged on one occasion.
"What should have happened is that details of those cases should have been passed on to officers managing the sex offender status.
"That didn't happen because there was a failure of the IT system and within a month of the death, changes that were necessary were brought forward."
The report concludes that Zuzanna's murder "lay within the perpetrator's psyche, a man with a defined history of violence and sexual abuse perpetrated on women".
And the document says it was "highly probable and foreseeable" that Clarke would have gone on to harm a female, but Zuzanna's murder "was not foreseeable".