Shaun Sawyer to be Devon and Cornwall chief constable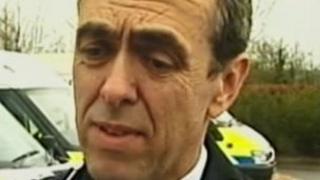 Shaun Sawyer, Deputy Chief Constable of Devon and Cornwall Police, will take over when Chief Constable Stephen Otter leaves at the end of this week.
Mr Sawyer will fill the role until a new police commissioner is elected in November.
Chief Constable Otter, who joined the force in 2007, is moving to Her Majesty's Inspectorate of Constabulary.
The Home Office said any request for a permanent appointment would be considered by the new commissioner.
The government has said having an elected boss of the police will make police forces more accountable.
Mr Sawyer joined the Devon and Cornwall force in 2009.
He was formerly head of covert operations and intelligence at the Metropolitan Police.
The Home Office said in a statement: "Police and crime commissioners will give the public an unprecedented say in how their communities are policed and the appointment of a Chief Constable to deliver those priorities is an integral part of that.
"To allow PCCs to take full advantage of this opportunity we believe appointments of Chief Constables should be made on a temporary basis until November.
"Any request for a permanent appointment will be considered on its own merits and we will ensure the right leadership is in place to continue effective crime fighting in the counties."