South Central Ambulance Service becomes foundation trust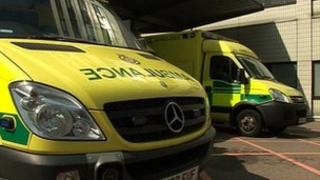 South Central Ambulance Service NHS Trust (SCAS) is the latest ambulance service to become a foundation trust.
The move sees the service gain greater independent control from the government but remain part of the NHS.
SCAS chair Trevor Jones said the new status meant it would be "more accountable to local people".
The newly named South Central Ambulance Service NHS Foundation Trust has recruited 8,000 public members but is looking for an additional 4,000.
Mr Jones added: "We look forward to working with members and our newly elected governors in developing our future strategy and service development."
Foundation trusts were introduced in April 2004. There are now over 100 in England.