Sutton and East Surrey Water drought permit 'looms'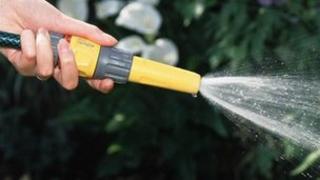 A second water firm in the South East is preparing to seek a drought permit as dry weather continues.
Sutton and East Surrey Water confirmed it was considering the move, which would be discussed at a board meeting this week.
The firm could not give a timescale for when a drought permit might come into force, but said it was "looming".
Several firms have already said there could be hosepipe bans this year, and some are taking supplies from rivers.
'Drier than 1976'
Last month, Southern Water applied for a drought permit to help refill Bewl Water, the largest reservoir in the South East, by taking water from the River Medway.
And at the end of last year, South East Water was granted a drought order to use water from the River Ouse to refill Ardingly Reservoir in Sussex.
A spokeswoman for Sutton and East Surrey Water said it was not yet known what drought measures the company would require.
Companies have to apply to the Environment Agency for drought permits which enable them to take water from new sources, or alter restrictions on existing sources.
Drought orders can go further and restrict non-essential use of water, and have to be approved by the government.
On 20 February, Defra said much of southern and eastern England was officially in a state of drought. In parts of the South East, groundwater levels are lower than in the summer of 1976.