South West water bills cap proposal rejected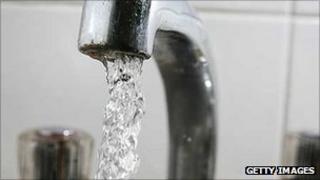 The government has rejected calls from South West MPs to slash the cost of water bills for people on benefits in Devon and Cornwall.
Customers of South West Water on benefits can apply to have their bill capped at £517 a year under the Water Sure scheme.
MPs called for a cap of £350, which is in line with the national average for water and sewage bills.
But ministers feared that would be seen as another tax.
The cap of £517 is in line with South West Water average bills and costs other customers £3m a year to subsidise, the equivalent of £3.40 extra for each customer.
Dan Rogerson, MP for North Cornwall, was among the MPs calling for water bill payers nationally to subsidise Water Sure customers around the country on the lower cap of £350.
He said: "It is essential that water rates are made more equal and that support schemes like Water Sure and social tariffs offer support to those in the greatest need, wherever they live."
But environment minister Richard Benyon said: "If we were to increase the Water Sure commitment on the basis of a national scheme it would mean a considerably increased cost to hard-pressed taxpayers."
MPs in the South West say they will continue to offer ideas to the government to find a way to reduce the region's water bills which are among the highest in the UK.
South West Water bills will rise in April by 4.7%, meaning the average annual bill for households in the region will be £543.
In 2011 the government announced that it would subsidise South West Water customers by £50 a year from 2013 at a cost of £35m a year.
Bills are high in Devon, Cornwall and parts of Dorset and Somerset because South West Water has had to spend £1.5bn, since water privatisation 20 years ago, completely revamping the region's sewage system.
Customers also pay to maintain 30% of England's coastline even though they only make up 3% of the population.