York refuses Pickles' gift horse and puts up tax bills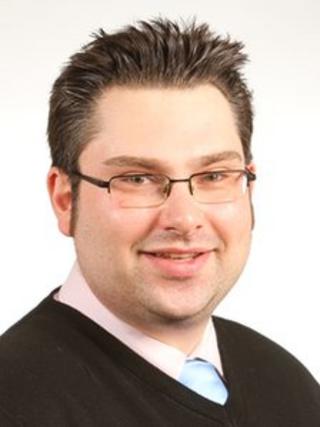 This week saw the 30th birthday of Britain's youngest council leader James Alexander but he will not be unwrapping one gift on offer from the government.
He has refused a grant of £1.8 million made by Local Government Secretary Eric Pickles on condition that he agrees to freeze this year's council tax for the City of York.
Instead, James Alexander's ruling Labour group has told local voters that they will have to pay a 2.9% increase in their tax bills.
"It is a less than 60p a week increase", he told me over coffee in the café of the council run Explore York library just up the street from the city's famous Minster.
"It allows us to keep libraries and children's centres that other councils have had to close. It is not as if we are not making efficiency savings.
"Even here in this library we are looking at the possibility of more community input and we are actively pursuing shared services with other authorities."
Bigger bills
A relative handful of councils across England are following the York lead.
Most have taken the government grant which is worth the equivalent of a 2.5% increase in council tax and in return agreed to freeze bills for a year from April 2012.
In York, James Alexander's argument is that, even if he took the grant, York would be worse off in the long run as it is only on offer for one year.
"So next year we would be starting from a much lower base and have to make even deeper cuts or demand bigger increases in council tax," he said.
Even with the increase in council tax major cuts could not be avoided.
York's rowdy budget meeting had to agree to £20 million worth of spending reductions over the next two years.
Liberal Democrat, Conservative and Green councillors loudly opposed the Labour plan and one anti-cuts protester had to be ejected from the chamber.
Political suicide
Many other Yorkshire council leaders I spoke to in the run-up to the "budget season" told me they were reluctantly accepting the "carrot and stick" deal from the Communities Secretary.
One, who preferred to remain anonymous, bluntly told me it would be political suicide not to accept the government's cash even though it was far less than required to keep the level of services he wanted.
"How do you explain to local people that you are turning down cash on the table and increasing their bills?"
James Alexander does have one major advantage over many of those neighbouring councils who decided to take the government's dangling carrot.
York City Councill is a relatively new authority.
It is one of the few in England which takes the entire council to the polls every four years rather than the traditional election of a third of councillors every year.
It will be another three years before the next elections in York.