Durham Fire Service could take over fire control centre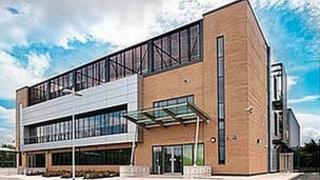 Fire chiefs in Durham have asked the government if they can take over a multimillion-pound control centre which has lain empty for four years.
The complex, at Belmont, Durham, was one of nine built for fire services in England at a cost of almost £470m.
It would have replaced existing fire control rooms in Northumberland, County Durham, Teesside and Tyne and Wear. But the scheme was scrapped in 2010.
Durham Fire Service says it is near to finalising a deal to take on the site.
The Firecontrol project aimed to abolish 46 local fire and rescue control rooms around the country and replace them with nine state-of-the-art centres linked by a new IT system.
'Excellent facilities'
It was hoped it would provide a better co-ordinated response to emergencies, such as terrorist attacks, floods and rail crashes.
But delays and rising costs meant the project was scrapped in December 2010 - 33 months after the Durham centre was completed.
County Durham and Darlington Fire and Rescue Service said it had been in talks with officials from the Department for Communities and Local Government (DCLG) and hoped to use the site as its new HQ.
Fir authority chairman Ossie Johnson added: "We want to make use of the excellent facilities that have been built in Durham as soon as we can.
"Once we have the legal issues clarified to our satisfaction, we can put plans in place to move into the building and get on with the rest of our operational estate improvements, which include new fire stations and training facilities for our firefighters."
No cost has yet been put on the potential move into the new control centre.