Teachers call for lessons in republicanism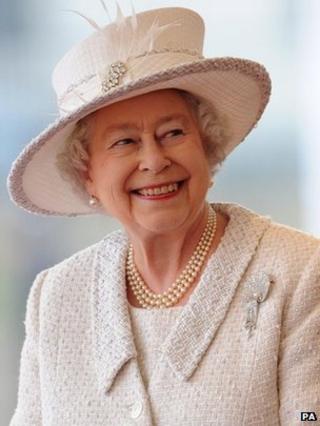 Members of a leading teaching union have called for children to be taught about an alternative to the monarchy.
It follows claims by anti-monarchy campaigners that schools are promoting "uncritical celebration" of the Queen's Diamond Jubilee.
Members of Republic say they are considering mounting legal challenges to some activities, arguing they breach the Education Act's requirement to provide balance on political issues.
Activists have raised particular concern about a school cookery competition devised by the Duchess of Cornwall.
The Cook for the Queen competition aims to encourage children to create a new dish to mark the Diamond Jubilee.
Teacher Sam Gardner, who represents Republic in Yorkshire, said: "We don't think that the Jubilee is something to celebrate.
"If you ask yourself what the Queen has done to achieve her position and how she has managed to stay in that position. There is no way of removing her, it's not a democratic process."
History lessons
Mr Gardner's views are echoed by Celia Foote, who is a national executive committee member of the NASUWT.
Ms Foote told the Sunday Politics in Yorkshire and Lincolnshire: "It's not done in an informed way. You don't find out what is monarchy. Why do we have a monarchy? What's the history?
"Why don't some places, like America, why don't they have a monarchy? So it's just left in isolation."
"Why don't some places, like America, why don't they have a monarchy? So it's just left in isolation."
A Department for Education spokesman said: "The law is designed to stop children being indoctrinated by biased and unbalanced political views, not from joining in a national celebration with millions of others.
"It's down to individual schools to decide how to mark the event.
"It is impossible to see how a cooking competition could possibly be construed as inherently unbalanced.
"The National Curriculum expressly sets out that classes should teach about all aspects of our political system."
However, despite opposition from some, there appears to be no shortage of people in Yorkshire ready to dig out the bunting to celebrate the Queen's 60 years on the throne.