Devon lifeboat to be named in Toby Rundle's memory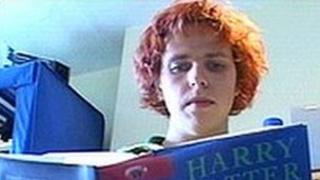 A new lifeboat in north Devon is to be named after an aspiring writer from Somerset who died aged 21, his family said.
Toby Rundle died in October 2009 as he was starting the third year of his classics degree at Oxford University.
Friends and family have raised more than £170,000 to have the RNLI Atlantic 85 inshore craft built and named after him. It will be based in Clovelly.
The Toby Rundle will be built in the Isle of Wight and delivered in 2013.
Toby Rundle, from Milton, was studying Classics and English at Oxford University's Lady Margaret Hall when he died.
He attracted attention in 2007 when he auctioned off a rare first edition of a Harry Potter book for £7,200 to help fund his degree.
His hardback copy of JK Rowling's Harry Potter and The Philosopher's Stone was one of only 500 published by Bloomsbury in 1997.
His family said they had been overwhelmed by the support they have received during their boat appeal.
Mr Rundle's father - Chris, who is also a former helmsman of Minehead's lifeboat - said: "We have had a huge amount of support, not just from people who knew and loved Toby, but from others who never knew him but feel naming a lifeboat after him is exactly the right thing to do.
"It is, because Toby himself was a great supporter of the RNLI."
He added that he was pleased that the boat would be stationed at Clovelly.
He said: "Although the RNLI's boat replacement programme ultimately dictates where any boat is allocated, we had asked whether, if possible, Toby's could go to a West Country station.
"Clovelly could hardly be a better location."
The Toby Rundle will be built at the RNLI Cowes Inshore Lifeboat Centre and will carry the fleet number B-872.