Wife claims Lord Lucan 'would not have coped abroad'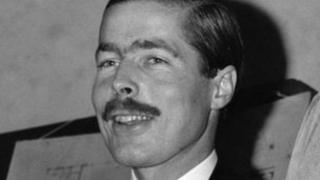 The wife of Lord Lucan has dismissed new claims that he started a secret life in Africa as "absurd".
The Countess of Lucan said he would not have coped abroad and her children could not have gone to Africa because they were wards of court.
A woman who worked for Lucan's friend John Aspinall told the BBC she arranged for his children to fly to Africa so he could view them "from a distance".
Lawyers have told the BBC the children could have legally gone abroad.
Three separate firms said the law had changed a number of times but in the late 1970s and early 1980s a court could have granted permission for the children to leave the country.
The BBC's Inside Out programme was also told by an ex-detective there was a credible sighting of Lucan in Africa in the 1980s.
Lucan disappeared in 1974 after the murder of his children's nanny, Sandra Rivett, at the Lucan's home in Belgravia, London.
'Preferred English food'
The peer's blood-soaked car was later found abandoned in Newhaven, East Sussex, and he was officially declared dead by the High Court in 1999.
Lady Lucan said: "I have read the reports on the programme and can assure you that I had custody of my three children during 1979 to 1981 and at no time did they leave this country.
"They were wards of court and would have to have permission from the court to go abroad. They were at boarding school during term time and in the holidays they were with me.
"I can confirm that I believe my late husband committed suicide on 8th November 1974 and the claims that he wanted to see them in Africa are absurd."
She also told the Daily Telegraph "he was not the sort of Englishman to cope abroad".
Lady Lucan said he liked England, could not speak foreign languages and preferred English food.
She believes he threw himself off a ferry at Newhaven, East Sussex.