Gas call centres pilot customer video link-ups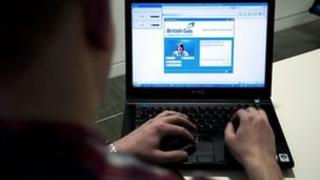 An energy company has started a video service to enable customers and staff to talk "face-to-face".
Customers are sent an e-mail that connects them with staff via internet-enabled video calling.
The pilot scheme is being run by British Gas at call centres in Southampton and Leeds.
The three-month trial has begun after research showed most people wanted to see a person when they called with a query.
It is believed to be the first energy company in the UK to offer its customers video chat technology.
The service will be run initially by 20 energy experts.
Video chats will be offered to customers who have questions about their bill, need tariff information or would like to resolve complaints.